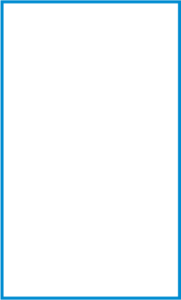 WINTEC Secondary Science Teacher Educator Award
This award recognises a science educator or secondary school science teacher who has significantly enhanced the understanding and appreciation of science in the Waikato wider community, which includes secondary school students.
Criteria
The award will be based on science curriculum materials, science learning tools, or effective science pedagogy, that have led to outcomes in the science community.
It is expected that the educator/communicator will have demonstrated the ability to share their skills and knowledge to colleagues through presentations in or outside their educational institute.
This marks a contribution to the professional development of colleagues. Ability of the science educator to demonstrate a commitment to the encouragement of his/her students to develop the science, technology and communication skills.
Note. This award is judged using national/international benchmarks by a group of peers.
Eligibility
To be eligible the science education/communication must have contributed significantly in some way to the Waikato region (defined as the area in and around the Waikato River Catchment).
The nominee must have performed or directed the work described. (There can be one or two persons as one nomination)
The nominee must have recognised qualifications relative to the award being sought. A relevant science or education qualification is required.
The recipient must agree to give a nominated lecture or presentation to a school or general audience, if requested.
The recipient must be prepared to interact with appropriate news media to publicise the achievements on which the award is based and science in general.
The winner does not have to be a New Zealand citizen or resident.
Previous runners-up in this award category are encouraged to reapply and may re-submit work already submitted for consideration in past years.
Nominees can self-nominate or be nominated by someone familiar with their work.
If the educator is being nominated by another party, that party must be confident all eligibility criteria can be met, including the nominee's willingness to be available for public and media interaction as per the above.
Self or Nominating Party: I hereby attest that, to the best of my knowledge, the nominee meets all of the eligibility criteria for this award, listed above.