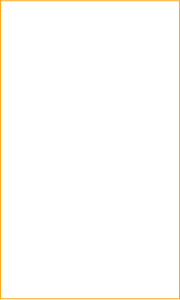 Hill Laboratories Laboratory Technologist Award (Applies to Lab and Field)
This award recognises a technician/technologist who has significantly contributed to science research.
For this award, technicians/technologists should be individuals who are qualified and recognised as technicians/technologists in their discipline and who have worked in their field for at least three years.
Fields of work include the sciences (chemistry, physics, biology and all branches of agricultural science), health sciences, food technology, nursing, engineering (civil, chemical, metallurgical, electrical and electronic). School science laboratory technicians are also included.
Note: Nominations are encouraged even for disciplines not listed here, as the judges view the definition of technician/technologist very broadly
Criteria
The nominee must be based principally or residing in the Greater Waikato Region and includes the Bay of Plenty area.
Demonstrable peer-recognized competency in relevant laboratory and/or technical skills
Conducts work to a high standard, with a 'right-first-time' approach that is well regarded by the individual's colleagues/peers
Has made a notable contribution to the work of the institution, research team, company or school where they work
Contributes to a positive work environment by supporting their colleagues, fully engaging with the team, and having a positive approach to challenges that arise
Undertaken significant personal development and/or increased their knowledge and technical ability (outside of their routine duties) to the benefit of the organisation
Understands the importance of good quality data and the integrity of data, never compromising that, where relevant
Any cash award contribution must be spent in such a way to further advance science in the Waikato (e.g., paying to bring in an overseas expert, attending an international conference, visiting overseas research organisations, up skilling in a certain area, etc.) and the winner must provide a letter to the Trust within 12 months of receipt of the award, detailing how the award was used
The award will be paid to the individual, unless otherwise agreed between the winner and the Hamilton Science Awards Trust
Eligibility
Nominees must have recognised science qualifications relative to the award.
Award winners must agree to give a nominated lecture or presentation to a high school or general audience, if requested.
Award winners must be prepared to interact with appropriate news media to publicise the research on which the award is based and science in general.
The winner does not have to be a New Zealand citizen or resident.
While previous years' outright winners in this award category are encouraged to reapply, they can not put forward the same piece of work in support of this year's award.
Previous runners-up in this award category are encouraged to reapply and may re-submit a piece of work already submitted for consideration in past years.
Nominees can self-nominate or be nominated by someone familiar with the scientist's work.